Written by Christian "Rio A." Melendez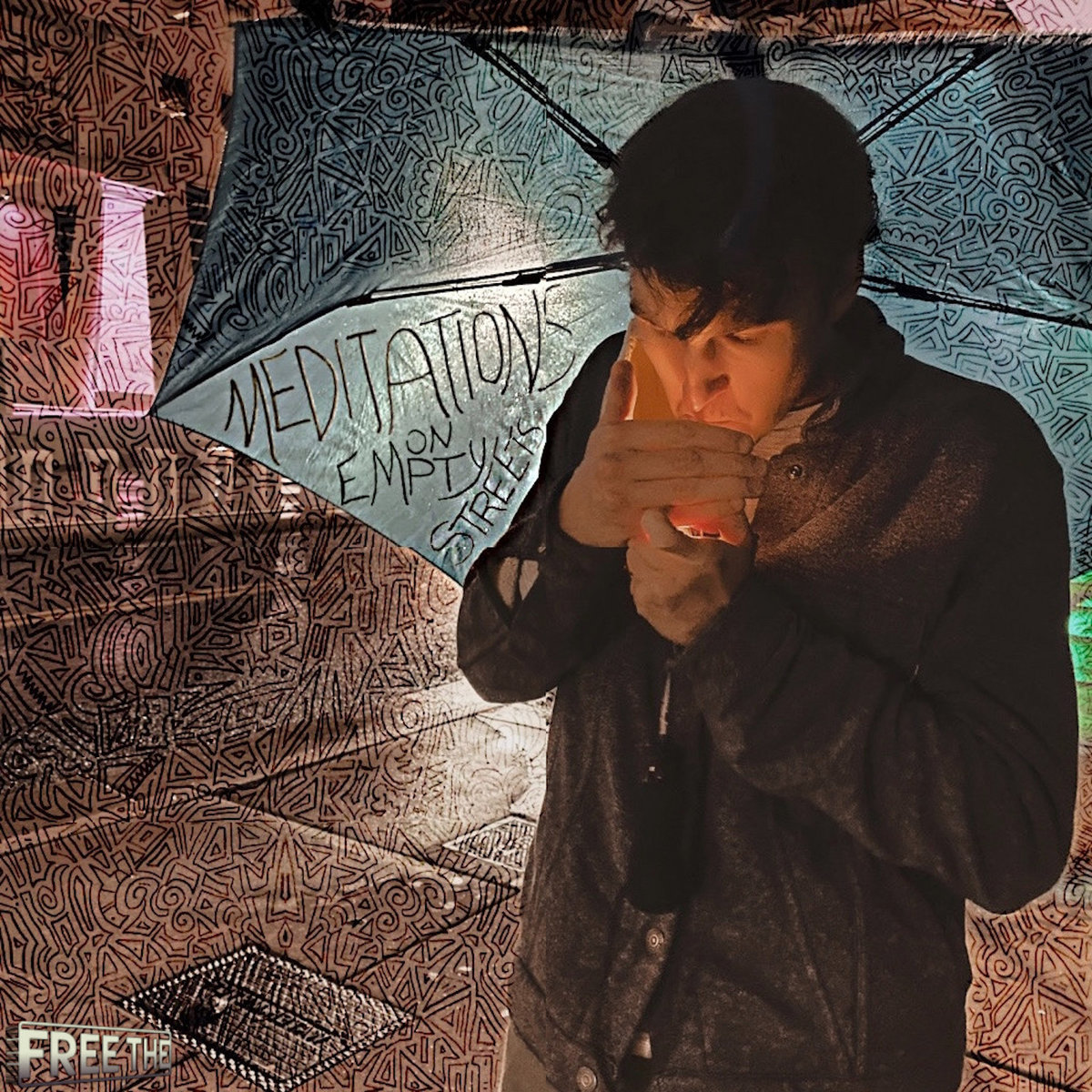 Suspicion:
Welcoming us into this jam-packed, bitesize journey is the mysteriously nostalgic Suspicion. Spacey. Airy. Inquisitive. What sounds like a walk down a busy street, children playing and synchronized claps which be heard. There's a "ghostly" tone to each sound bouncing off of one another, as if they are memories of the past — a life prior to the calamity of 2020. The creative use of synths strike a feeling of unfamiliarity and wonderment that was as mesmerizing as it was eerie. This juxtaposed by perfectly placed, yet distantly abrupt hi-hats creates this idea of beautiful chaos. As the track grows in volume, a groovy drum pattern underneath confidently complements the clamor. Sounds of nature peek through as birds chirp into the tail end of the track where it fades out.
Turn:
Ryan now eases us into peacefully introspective space, which then steers in a darker direction. Jimmy Bucek's lyrical contribution stirs emotions of sadness and dejection over some warm keys that compliment his deep vocal tone well. Great sorrow and guidance expressed through ancestral chants ring throughout and present the idea that "others are watching us", in whatever context you decide. From my viewpoint, it's spiritedly calming and I felt hope. There are dark moments presented, but I felt this was a wonderful preface to the next track and my favorite of the six on Meditation on Empty Streets.
I Trust You:
This is the moment where Ryan's incredible ability to set the mood ropes you in, and you'll want to stay along for the ride. The very start of this song sounds like a banquet, quite literally. Sounds of shakers, glasses clinking and a subtle guitar plucks introduce you to a visual of something like a sunset dinner with candles at a beach side banquet. The guitar breaks through so smooth and relaxed after a drop into a beautiful solo that made me personally feel like I was floating in a yellow and orange illuminated sky. As the synth joins in, you could get lost in time and space if you close your eyes. There's a kind of "forever" in this type of composition that I truly admire. If you've ever listened to an artist named Koresma (which I highly suggest you should), then you might be familiar with that vibe from this song. Clearly, tons of passion was pumped into this composition and I for one feel like it went over extremely well. Must listen!
For Your Love:
The angelic vibes on "I Trust You" slip under and fade from us as siren-like synths inhabit the space. I felt as though the floating state I'd felt was slowly dissipating and I had been dropped into an empty desert, alone with these sounds moving above me in the sky. Not cold, not hot — just ponderous, so numb to everything surrounding me. Then, as the voices singing the chorus of "I've been waiting for your love" join in, a sense of purpose emanates and reverberates out — as if, an incomplete question.
Balcony:
Ryan brings us back up to the highest of heights with more beautiful synth chord work. Clearly, Ryan's journey has been full of mountains and valleys. This is a far out track not afraid to show its true self. There's a SOLID core there, underneath it all. I picture a lookout point across a large jungle. This jungle has brought with it scars, tough lessons, unbelievable hurdles and bountiful moments of joy and happiness. To have survived and lived to tell the tale of these journeys is a feat in itself. A notion of acceptance leaks through the final note played by Ryan and softly floats off on an optimistic note.
For Your Love (D'acierno Remix):
Much of my feelings on this song mirror that of the original song, but what I can add is that the overall fullness of the track is more realized and built-up. There is a cinematic appeal that the climactic drum rumblings present. The intensity amplifies the meaning of the lyrics even further, making the entirety of the composition far more impactful.
Summary:
This is the first project I've listened to from Ryan and I was pleasantly surprised with what I'd heard. I'm always down to listen in on an artist who is not afraid to go wild and blend unique musical techniques. I felt like this was a spiritual journey and am going to surely have it in heavy rotation going forward. I look forward to the next chapter in sound as I marinate with this project more.
Meditations on Empty Streets can be streamed and purchased at https://ryanyingst.bandcamp.com/album/meditations-on-empty-streets.
Ryan's Instagram is @ryan_yingst. Give him a follow!
______________________________________________________________________________
Instagram/Twitter: @rio_flows
Thank you for reading!